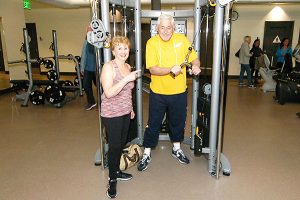 The Rossmoor Fitness Center holds a variety of clinics and events throughout the year.
Most clinics run for 6 weeks. You can attend one or more sessions at $10 per session, or the entire 6 week series for $60. Occasionally one day clinics or ongoing clinics which run more than 6 weeks are offered. Payments must be made by check and should be payable to GRF.
Reservations may be made at the fitness center front desk. Contact the instructor for detailed information about specific clinics.