Clubhouse Reservations
Recreation Department Room Rentals
Call (925) 988-7781
The Recreation Department handles the room rentals for all of Rossmoor's common facilities, clubhouses and picnic grounds. Residents and clubs can book rooms at the Event Center and Gateway, Hillside, Creekside and Dollar Clubhouses. In addition, residents can book picnic grounds at Sportsmen's Park and Dollar Park.
Here are the clubhouses available for rental:
Event Center
The largest venue in Rossmoor complete with a catering kitchen. Rooms include the large Tahoe Room with a stage and a dance floor, the Donner Room and the Echo Room with a fireplace.
Download Event Center rental information PDF
Gateway Clubhouse
The Fireside Room, with a full-service kitchen, is for large parties and events. Also at Gateway are three Multipurpose Rooms, the Board Room, the Redwood Room, the Oak Room and Peacock Hall.
Download Gateway rental information PDF
Hillside Clubhouse
The Hillside Clubhouse has the Diablo Room (a large main room with a full-service kitchen), the Vista Room and the Performing Arts Studio.
Download Hillside rental information PDF
Creekside Clubhouse
The Creekside Clubhouse includes a small service kitchen and has two small meeting rooms—the Bunker Room and the Mulligan Room, as well as two larger meeting rooms—the Club Room and the Fairway Room.
Download Creekside rental information PDF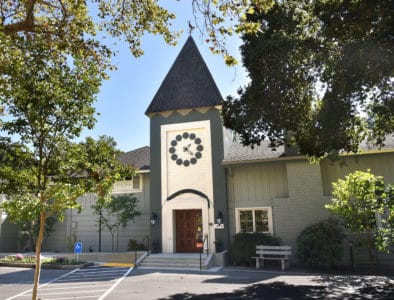 Dollar Clubhouse
An historical building that was once home to the Dollar family of the Dollar Steamship lines. It has an old-world charm with several small- to medium-sized meeting rooms and a full-service kitchen as well as a large, lovely patio.
Download Dollar rental information PDF
The Recreation Department staff can help you find the right space to accommodate all kinds of functions, parties, club events, dances and entertainment options. To find out about room availability, follow this link: apm.activecommunities.com/rossmoorrec